CRM Implementation
CRM (Customer Relationship Management) implementation, as the name suggests, refers to the installation of a CRM software to help an organization manage current and potential customer relationships. It assists businesses in analysing customer interactions, streamlining processes, and tracking leads efficiently. So, a CRM centralizes all communications between an organization and its customers or prospective customers. The process involves deploying the software with specific functionalities to match an organization's requirements.
Industry leaders prefer using Microsoft Dynamics 365 CRM because it provides a customizable and flexible solution that suits the organization's business requirements. The Ecosystem of Microsoft Applications provides an all-encompassing solution to meet the needs of specific lines of business.
Multiple CRM tools work together to provide a powerful integrated solution for businesses. CRM solutions help increase the profitability of any organization by streamlining various administrative processes in marketing, sales, and service divisions.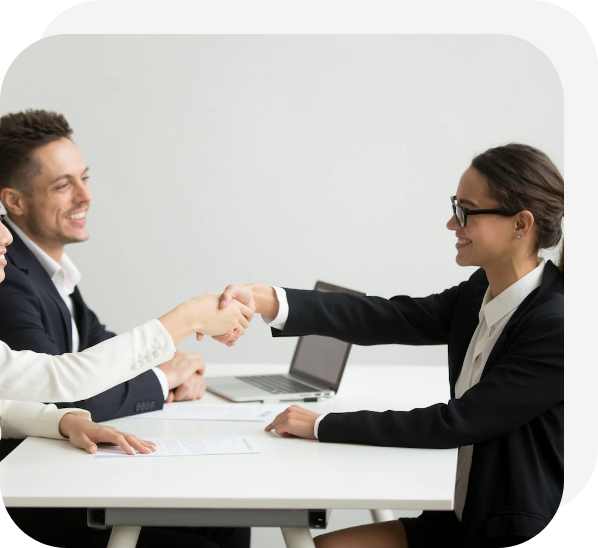 Benefits
CRM implementation tools help power up the system of sales and customer support processes of organizations.
Mentioned hereunder are the benefits of a CRM implementation.
Business Growth
Business Growth
CRM software can help your business grow if you want a competitive edge in the marketplace. It automates the business processes to help an organization succeed in a short period.
Simplified Customer Engagements
Simplified Customer Engagements
CRM implementation involves using various CRM tools that help improve and simplify complex customer engagements. As a result, it equips an organization for large-scale growth.
Improved Customer Experiences
Improved Customer Experiences
A CRM implementation helps gather customer interactions in a central place to improve customer satisfaction and experience. It enables better customer retention, detailed analytics, and increased sales within a business.
With over 100 CRM implementations, Metadata's experience makes it a leader in the CRM domain. Reach out to us for the finest CRM implementation.
Enquire Now
CRM support services inform organizations about the latest technological upgrades, user adoption hurdles, everyday challenges, new releases, troubleshooting errors, system diagnostics, etc. Our CRM-certified consultants provide these services by giving access to ongoing training, support, and customization for the users and administrators. Metadata provides on-site, cloud based solutions to help businesses manage their interactions with new and existing customers. We also provide off-shore and remote support to help businesses establish and maintain relationships with the clientele and customers.
CRM support teams focus exclusively on supporting existing customers of an organization. We help the leaders work through obstacles to realize upcoming opportunities and sense success. Our support services help organizations make the most of their CRM support services while addressing their unique needs.
The customer service team under CRM support services remains on the frontline when businesses or customers require any assistance. Organizations take help from these services to build and maintain customer relationships across the entire customer journey. A CRM implementation holds great significance for an organization, and the on boarding and day-to-day operations are made smoother by providing support at every touchpoint.
Benefits
CRM support services help improvise tech solutions by providing the following benefits.
Timely Resolution
Timely Resolution
As users raise tickets while facing any difficulties in the software, our certified and experienced support team works round the clock to provide relevant and time-bound resolutions.
Higher Satisfaction Levels
Higher Satisfaction Levels
CRM support services help streamline and centralize an organization's communications with potential and existing customers. By getting queries resolved and through better system adoption, organizations can have more satisfied users.
Expert Assistance
Expert Assistance
Get accurate and precise solutions to queries by connecting with our subject matter experts. This reduces the cost of having a permanent resource, and also allows for timely fixes in case of any trouble.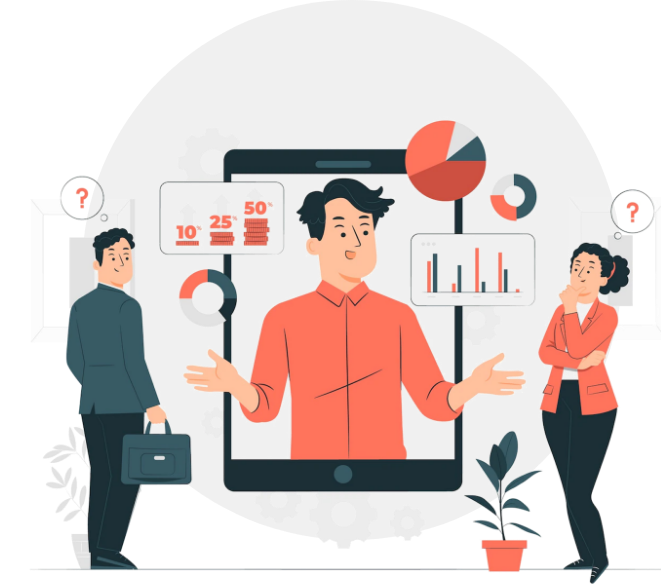 Why us?
Metadata provides in-depth business consulting, customer service and supports rebuilding of business applications using CRM support services. For demonstrating consistent stakeholder confidence, we were awarded by TECOM for exceptional performance in customer service. The professional team uses Microsoft Dynamics 365 CRM to help centralize the communication between organizations and their customers and leads. Metadata provides holistic solutions using Microsoft applications from the beginning to the end of a business process.
Enquire Now
As per a Gartner Survey, close to 70% of CRM implementations fail. And quite often, the main reason is the lack of a clear CRM strategy. While there are multiple factors that need to be accounted for, the core of a CRM strategy states how an enterprise should build value for its customer base. Organizations are more successful when they understand the value and the value drivers among the existing clientele. The main objectives of any CRM project are customer acquisition, customer development, and customer retention. For best results, it is crucial that the said objectives are SMART – Specific, Measurable, Achievable, and Time-bound.
A CRM Strategy helps in linking an organization's financial and operational goals via customer objectives, thus enabling more customer centricity. An effective strategy is one that is flexible and evolves through regular customer feedbacks.
CRM strategy services help businesses plan the best strategy for marketing, sales, and customer service activities. It clearly defines the requirements and the scope of the CRM project which sets the tone for a successful implementation.
Key factors for CRM Success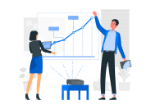 Employee engagement & productivity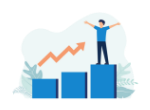 Business Process Maturity & effectiveness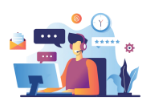 Technology: Deployment & Utilization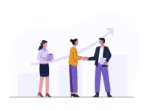 Leadership & Alignment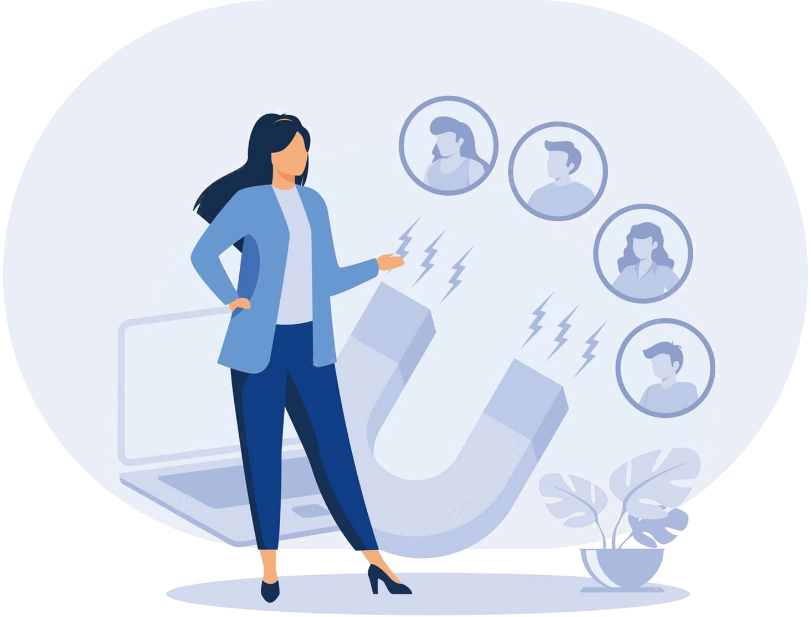 Benefits of CRM Strategy
CRM strategy services help in laying down and automating the sales processes in the day-to-day activities of an organization to make the business survive and thrive in the competitive marketplace. They also help analyse sales cycles and prospects of an organization.
They help generate a structured business process and keep a high-level view of the existing and potential clients of an organization. This process helps forecast sales and capacity during a period of the business.
CRM strategy services help track and plan activities at every stage of an organization and its business. It reminds leaders to take care of pending tasks and implement the plans executed earlier to help the organization and its business grow in the future.
With Customer Experience taking over product and price as the main driver behind consumers' purchasing decisions – companies are looking forward to digital transformation as the key driver. This is more significant in the case of companies that engage in promoting high-value products with a longer sales cycle.
Any successful digital initiative rides on the back of the 3 Ps:
Metadata collaborates in your success
Key business benefits and differentiators that make a difference:
Providing guidance, ensuring readiness and enablement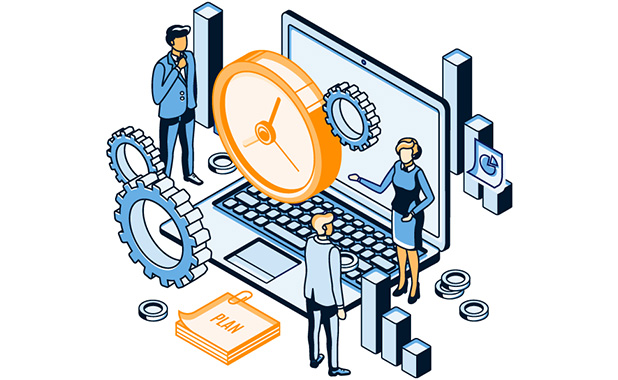 Preparing and managing change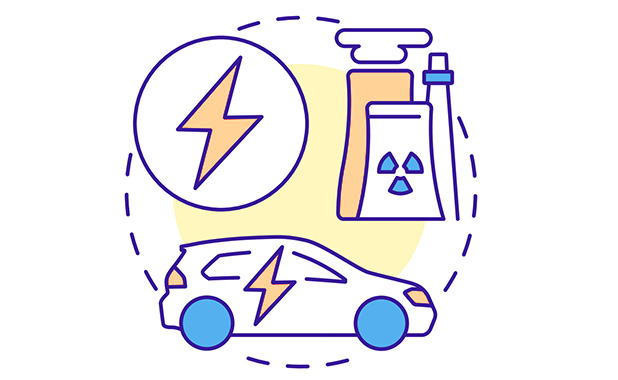 Accelerating deployment, driving usage and adoption

Define Objectives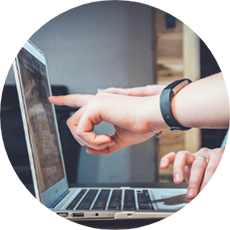 Engage Digital Transformations Experts

Workshops for Departmental Leaders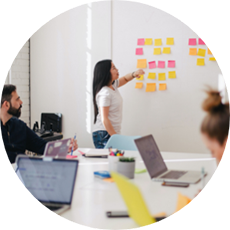 Brainstorm Ideas

Inter Departmental Process Mapping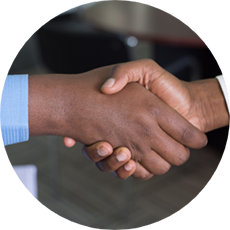 Customer Centric Strategy

Comprehensive Blueprint with Recommendation